2016 - 2017 International Artists
Gaëlle Solal (France/Belgium)
September 16th/2016, 8pm
Gaëlle Solal presented a brilliantly programmed and expertly performed recital on Saturday afternoon in Mixon Hall that was so full of spirit and energy that on a couple of occasions she literally skipped onto the stage - Cleveland Classical
This concert will be co-presented with Alliance Francaise Manitoba
Amanda Cook (Great Britain)
November 18th/2016, 8pm
Amanda's playing is invariably beautiful. She has the ability to bring life to the music she plays and share her inspiration with the listeners — David Russell
Goran Krivokapic (Montenegro)
January 28th/2017, 8pm
An impressive level of accomplishment…in total control of his huge talent, his difficult material, his platform persona, his life, you might say; a fully-fledged artist…" -Classical Guitar Magazine
John Schneiderman (U.S.A)
February 25th/2017, 8pm
Schneiderman's performance was dazzling. His fluent, unassuming virtuosity was entirely at the service of the music; and the dizzying gigue which closed the work left this listener breathless." Times Colonist, Victoria, B.C.
Thibaut Garcia (France)
April 20th/2017, 8pm
A great guitarist, demanding, humble, always a servant to the music. Truly a priviledge to collaborate with such a musician. - Vincent A. Jockin, composer
All Five Concerts will begin at 8pm and held at:
Église du Précieux Sang (Precious Blood Church)
200 Kenny Street, Winnipeg
Tickets can be purchased at the door for $20/$15

Or buy a subscription, all FOUR concerts for only $55.00!
email: hello@winnipegclassicalguitarsociety.com for a subscription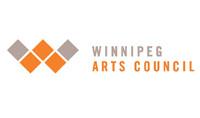 Recent Tweets
''

Please note, we have moved our next café guitar to June 27th/2017. Same time, Same location - see you there!

''

June 21 at 1:46pm

''

@iquivinculado Hi - we have moved the date to Tuesday the 27th. Please email hello@winniipegclassicalguitarsociety.com to RSVP

''

June 21 at 1:44pm

''

This Thursday, Café guitar, free for members. 7:30pm, 4th flr, 245 McDermot. Bring your guitar and keep your ears open!Happy Pluckin' all!

''

June 17 at 9:30pm

''

@iquivinculado Welcome to Winnipeg!Come to our last event this season June 22nd @245 McDermot, 7:30 pm. Bring your… https://t.co/HGqLFPBMbT

''

June 5 at 9:36am