Frets Alive 2016 - 2017
The WCGS is excited to host our second edition of FRETS ALIVE.
Frets Alive showcases the wealth of classical guitar talent in Manitoba. Join us to celebrate classical guitar with local artists and varied programs. (see below for veneu info)
Frets Alive I
October 22nd/2016, 8pm
Featuring:
Nolan Powell, Scott Butler, Liam Stubson - Trio Déz
Alexandros Tyborowski & Nick Miller - Guitar Duo
tickets: $15/$10
Frets Alive II
January 7th/2017, 8pm
Featuring solo guitarists:
Paul Madryga, Jordan Laidlaw, James Graham,
Evan Giroux, Andrew Erickson
tickets: $15/$10
Frets Alive III
March 25th/2017, 8pm
Tickets: $15 and $10
Pauline- Boutal Hall,
Centre Culturel Franco-Manitoban
340 Provencher blvd
Classical Guitar infused with Latin and Spanish Highlights!
Featuring:
Philippe Meunier, Spanish Guitar
with
Clarissa Prigroski & Maritel Centurion : Flamenco Dance
Onna Lou : Singer
Rodrigo Muñoz, Latin Guitar
with
Amber Epp, voice
Victor Hugo Lopez Bustamante, percussion
hello@winnipegclassicalguitarsociety.com to reserve tickets
Frets Alive IV, 8pm
May 13th/2017
Featuring guitarists:
Kurt Tittlemier, with special guests
Ryszard Tyborowski, with special guests
tickets: $15/10
All Frets Alive concerts will take place at:
Pauline- Boutal Hall,
Centre Culturel Franco-Manitoban
340 Provencher blvd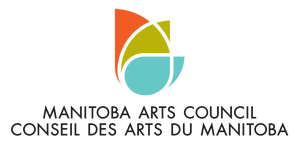 The Winnipeg Classical Guitar Society would like to thank our venue sponsor: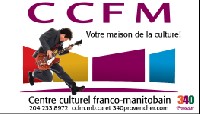 Recent Tweets
''

Please note, we have moved our next café guitar to June 27th/2017. Same time, Same location - see you there!

''

June 21 at 1:46pm

''

@iquivinculado Hi - we have moved the date to Tuesday the 27th. Please email hello@winniipegclassicalguitarsociety.com to RSVP

''

June 21 at 1:44pm

''

This Thursday, Café guitar, free for members. 7:30pm, 4th flr, 245 McDermot. Bring your guitar and keep your ears open!Happy Pluckin' all!

''

June 17 at 9:30pm

''

@iquivinculado Welcome to Winnipeg!Come to our last event this season June 22nd @245 McDermot, 7:30 pm. Bring your… https://t.co/HGqLFPBMbT

''

June 5 at 9:36am