Anna Pietrzak | May 6, 2023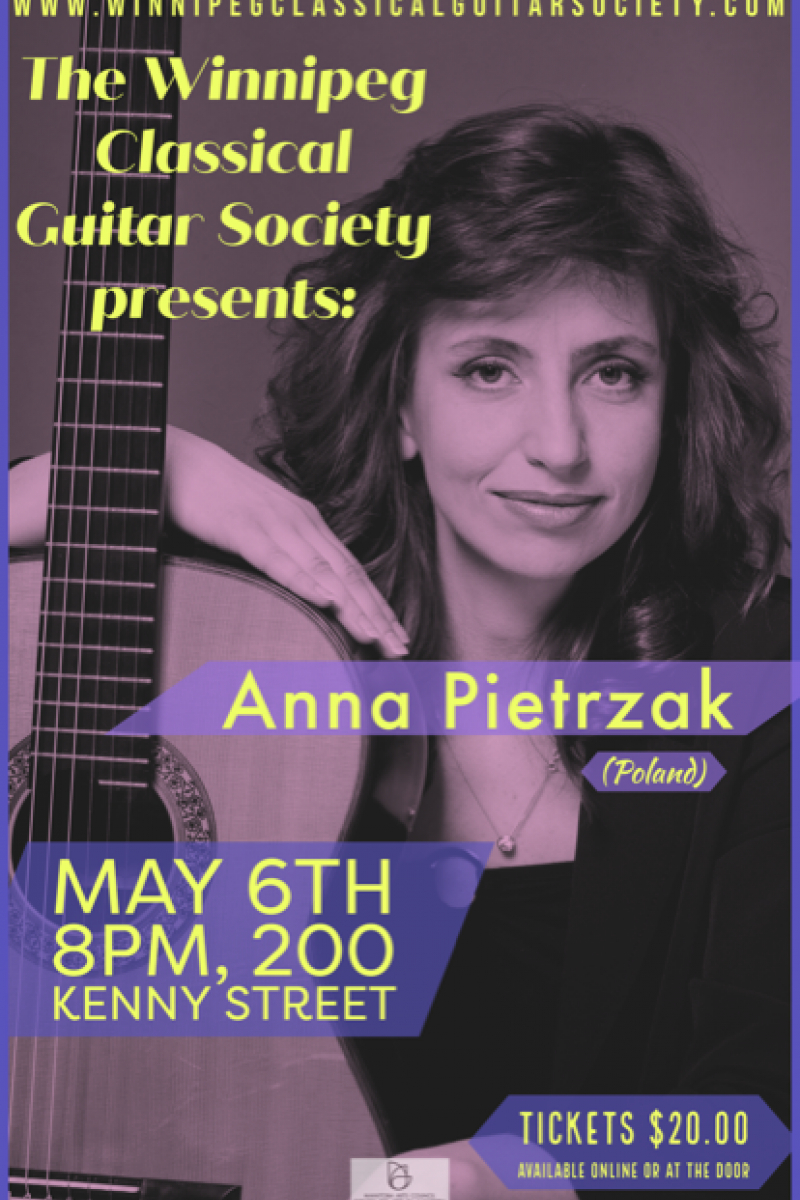 Saturday May 6, 2023, 8pm
Precious Blood Church
200 Kenny Street
Winnipeg MB R2H 2E4
Bio
A multi-faceted musician, Anna is a versatile guitarist, recording artist, pedagogue, adjudicator, founder of the Vancouver Guitar Orchestra and Duo Feliz - created together with the guitarist Jelica Mijanovic.
Anna is a laureate of over a dozen guitar competitions in Europe. She has performed in solo recitals and as soloist with chamber music ensembles and orchestras throughout Poland, Austria, China, the Czech Republic, Estonia, France, Spain, Canada, Germany, Switzerland, Hungary, and Slovakia. In 2017 she made her Canadian debut with the Toronto Concert Orchestra under the baton of Kerry Stratton.
She received her PhD from the Academy of Music in Wroclaw in Poland, where she studied with Professor Piotr Zaleski and Marek Zieliński. Anna's musical education also includes a graduate degree from the Conservatory of Music in Piraeus, Greece, in the guitar program of Costas Cotsiolis.
She has released three albums, all of which received positive reviews from the press.
Anna Pietrzak teaches students of all ages, from beginner to university and postgraduate levels. Because of her vast experience and inspiration her students are laureates of national and international guitar competitions.
https://www.youtube.com/watch?v=HvwVS_UtEfg
https://www.youtube.com/watch?v=gP1KkpWMZjg
https://www.guitarsalon.com/blog/anna-pietrzak-one-of-the-best-polish-guitarists-who-recently-started-a-new-life-in-canada-visit-gsi/